Operators Built for Mundane Tasks
Maximize Efficiency, Increase Quality, Optimize Production and Relieve Your Workers from Repetitive Tasks
Cobots never get sick or tired; they deliver consistent, high quality results shift after shift. Machine tending and palletizing, the most common jobs in manufacturing, can now be automated easily. Operators can focus on more valuable tasks. This productivity increase is even more valuable with skilled operators, such as CNC machinists and box loaders.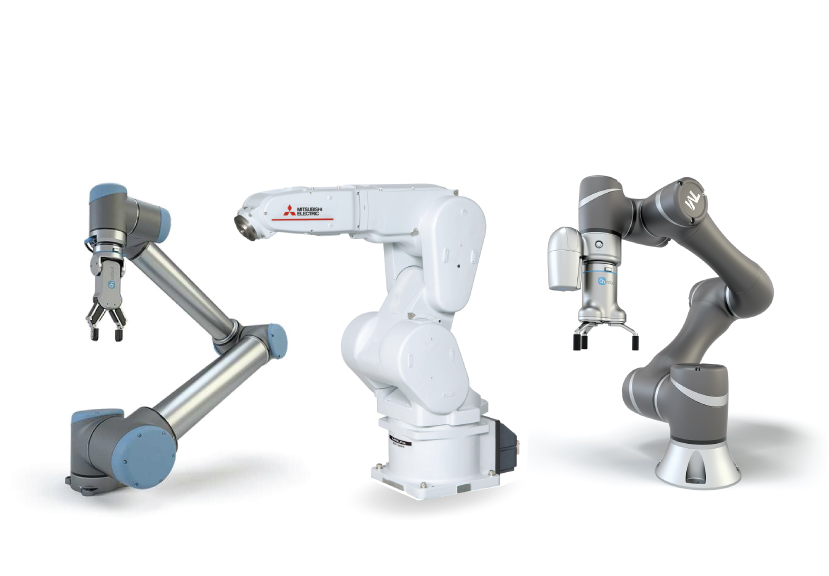 While cobots are not suitable for primary food handling, they are being used widely for handling, packaging and palletizing of packaged foods and beverages.
The Advantages of Collaborative Automation

FLEXIBILITY
Cobot robot arms are easily programmed and redeployed and can be mounted on carts for mobility. Solving both your palletizing and machine tending needs.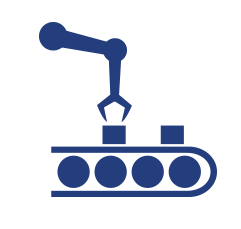 PRODUCTIVITY
Add new functionality without costly changes to production lines. Meet competitive demands for faster output, even in processes not typically suited for automation.

CONSISTENCY
Increase quality and consistency in repetitive tasks where human workers struggle. Cobots can work non-stop while operators focus on higher-value tasks.

ROI
See your ROI in a matter of months! The added value cobots bring to your production will increase efficiency, production and your bottom line.
Packaging Manufacturer
Choosing UR for their open platform gave ClearPack the flexibility to program the application themselves.
Furniture Manufacturer
Becker Romania increases productivity by automating glue dispensing and assembly processes with UR10 Robots.
Global Beauty Company
Universal Robots Delivers Half a Million Dollars in Annual Savings at Coty Cosmetics.
Case Studies
Streamline your Palletizing and Machine Tending Applications with Collaborative Automation
MACHINE TENDING CASE STUDIES
Precision Machining Company
Precision Machining Company
The UR ActiNAv solution boosts competiveness, empowers workers and extends lifespan of legacy equipment for PrecisionForm.
Fire Equipment Manufacturer
Fire Equipment Manufacturer
Vision-guided collaborative robots deliver fast ROI for Task Force Tips. Their investment in three UR robots paid for itself in 34 days!
Lighting Fixture Manufacturer
Lighting Fixture Manufacturer
Temar's investment made the company a more competitive manufacturer and an attractive employer–the mundane tasks are now performed by cobots.
Customer Success
Our Customers Say it Best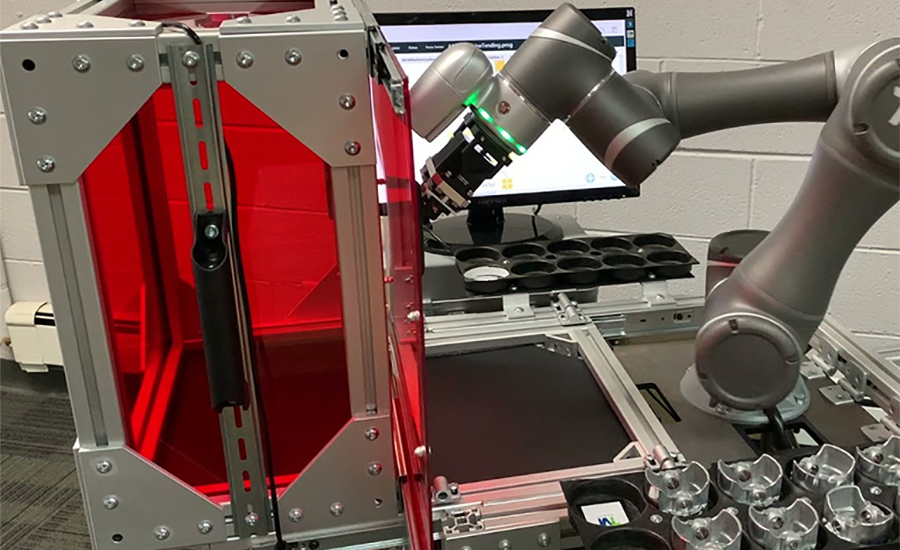 "The cobots have opened a new avenue of growth for us, while we've been able to retain existing workforce. No worker will lose their job to a robot."
Ops Manager
Metals & Machining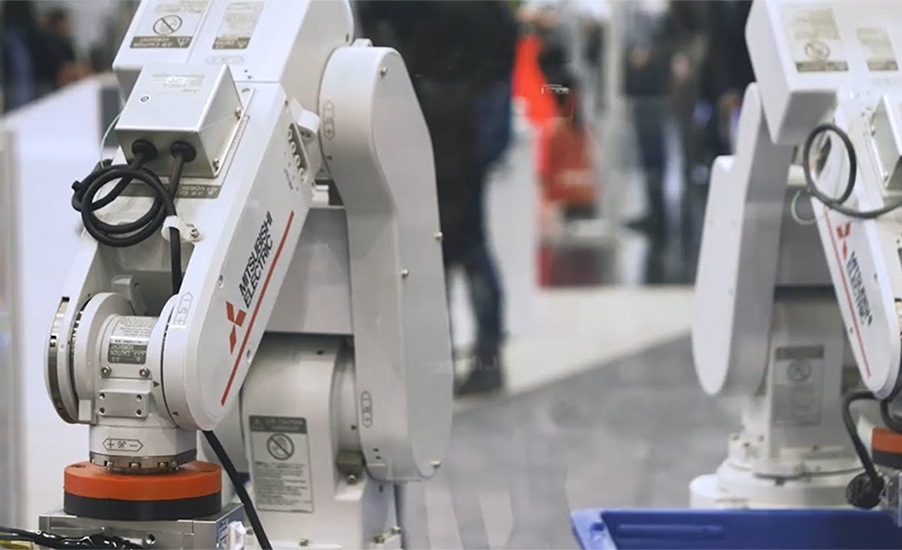 "Our project reject rate has gone from double digits to below 1%, our overhead is significantly reduced while our production increase is a high multiple."
CEO
Electronics Manufacturer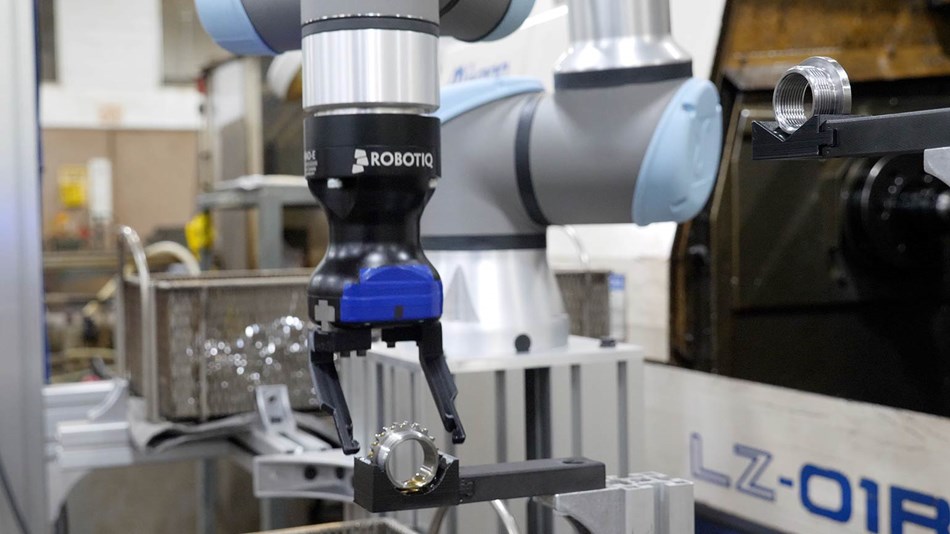 "Our employees quickly got used to collaborating with the cobots. We are expanding more cobot operations onto more work stations."
Technical Director
Lighting Fixture Manufacturer
Our Engineers Help a Pharmaceutical Manufacturer Automate their Line
This Carolina-based manufacturer is an industry leader in pharmaceutical product development. They are also experts in the blow-fill-seal (BFS) technology and have an exceptional track record of delivering billions of doses without a single interruption.